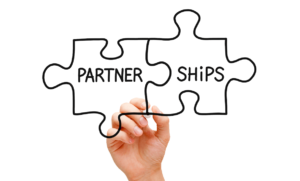 Many people want to invest in real estate because it can be a very good tangible investment but they don't want the headaches that sometimes occur. "The time, energy and liability of owning real estate can be complicated and litigious. Collecting rents, maintaining properties, maintaining solid relationships with tenants, contractors, etc can be a huge undertaking. Also, a person that dabbles in real estate won't know the value adding possibilities of a particular sub-market. Thus, the aim of Vantage Residential Equity is to create vehicles that will allow for creating wealth through partnerships by investing in residential real estate.
Partnerships will be arranged as Vantage Residential Equity being General Partner with all assumed liability and the investor as a Limited Liability Partner. The Limited Liability Partner will only have their money at risk whereas the General Partner will assume all liability beyond their money and will assume liability for investors money as well. In each deal Vantage Residential Equity will contribute a significant amount of money as well because its the right thing to do. In other words, skin in the game, using investment lingo.
The time frame could be as little as 1 year to a lifetime if it's a good income producing property.
Minimum investment $1,000
Limited Liability Partners will also be limited in their role and considered passive investors.